PROBLEM: CAR STORAGE FACILITY needs economical means to move cars from outside to upper level of building for storage.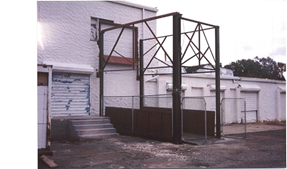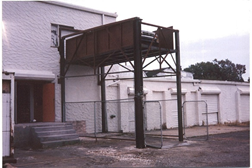 SOLUTION: Stokes Industries Co. LTD designed an fitted and external Material Handling System to raise and lower cars, without drivers, to avoid costly elevators.
The system allowed operation by remote control as well as from inside and outside. Lift securely latches in position at upper level to allow movement of vehicles.